we wore cheesy sweaters and drank hot chocolate. i also make some yummy homemade chicken noodle soup. papa jim made some yummy ham and carrot cake, and kodi made yummy dutch oven cobbler!




http://i17.photobucket.com/albums/b80/katie21ann/DSC02303-1.jpg?t=1197832642
i made that apron for julie with my own two hands, i was so proud!!


i recieved cute pants from rachel!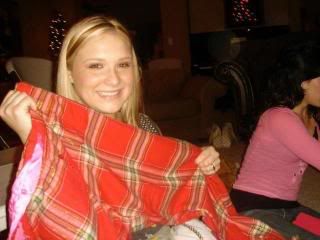 our cheesy sweaters